THE ROLE OF THE SUSTAINABLE DEVELOPMENT AGENDA IN THE 2024 GROUP STRATEGY
Since 2020, Moscow Exchange Group has been actively integrating ESG and sustainable development principles into strategic planning, corporate governance, risk management, personnel management, and other areas of its activities.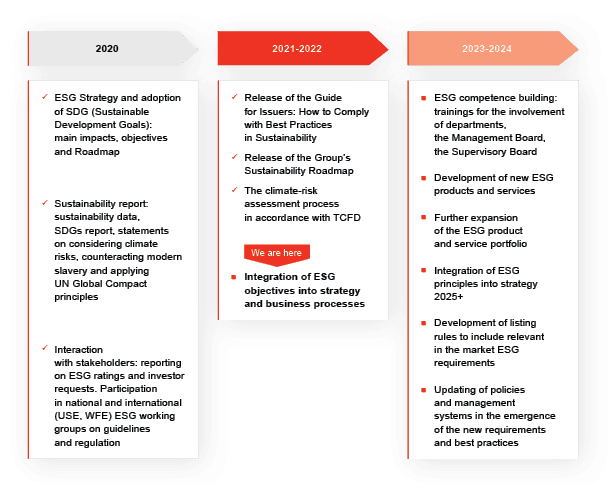 Moscow Exchange is currently deepening its process for preparing non-financial statements. It has also been improving the quality, completeness, and transparency of non-financial disclosures, which cover the results of the sustainability projects envisaged by the Group's strategy.